RAINBOW BRIDGE POEM
Author unknown

Just this side of Heaven, before the Pearly Gates
Is a sunny meadow where your pets can rest and wait.
It's where the slanting sunshine meets the highest clouds,
A floating bridge of rainbows, so far above the ground.

This is where we wait for you, if we have gone before,
Just out of sight of mortals, just outside heaven's door;
Here we play in sunshine, frolic free from age or pain,
And anticipate the joyful time when we will meet again.

Every pet that's lived on Earth can bide his time, can wait,
For that special person to come walking to the Rainbow Gates,
And everyone who's loved a pet will find them safely here,
Frolicking on Rainbow Bridge till your own time draws near.

One day there comes a feeling, a trembling in the air,
And then we know it's time to run and come to meet you there,
Faster and faster on that day, across Rainbow Bridge we'll run,
To meet the humans we love best, come walking in the sun.

Alas my friend you cannot pass across Rainbow Bridge with me,
But when your time for glory comes, waiting for you I'll be -
Then together we will walk upon a path of glittering light,
No more to suffer, nor to part, but to live forever side by side.

Every pet that's lived on Earth can bide his time and wait
Until together with his person he goes through those Pearly Gates,
And everyone who's loved a pet, you'll find them waiting here,
Safe and sound on Rainbow Bridge till your own time draws near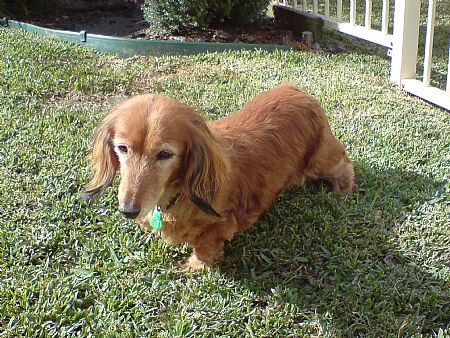 "HEIDI"
Unfortunately on 27/08/2008 Heidi passed away. She was our beautiful old lady. The words "lap dog" were the only way to describe her. Heidi was very gentle, sometimes stuborn but was always able to make you understand what she wanted. Heidi has left a big empty hole at our home. She will be sadly missed, but now she is at peace.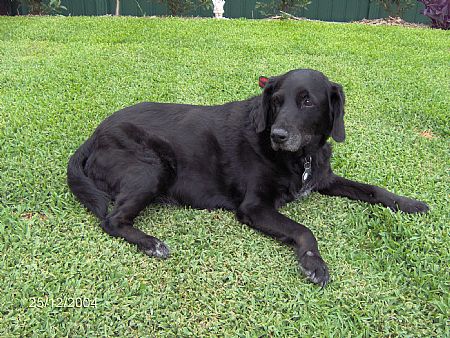 "SHELLEY"


Shelley was the best dog that you could ever have, even if she was a non-collie. She was supposed to have been a purebred Cocker Spaniel, but from seeing her it was obvious that mum must have strayed. Shelley looked very much like a small Labrador. She was liked by everyone and people would stop me in the street asking if she ever had pups, could they have one. She was very loyal, protective when need be, and extremely loving. Shelley came to us in January 1991 and unfortunately left us in February 2005.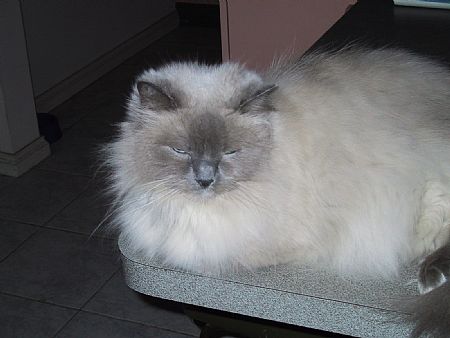 "BUFFY"
Buffy was a beautiful Blue Point Himalayan cat. She came to us in October 1988. She was always wary of strangers and did not make friends with just anyone, but if she was your friend, she would sit on your lap and purr away by the hour. She had very pale blue eyes, loved being groomed and even had the occasional bath. Sadly Buffy left us in August 2007.